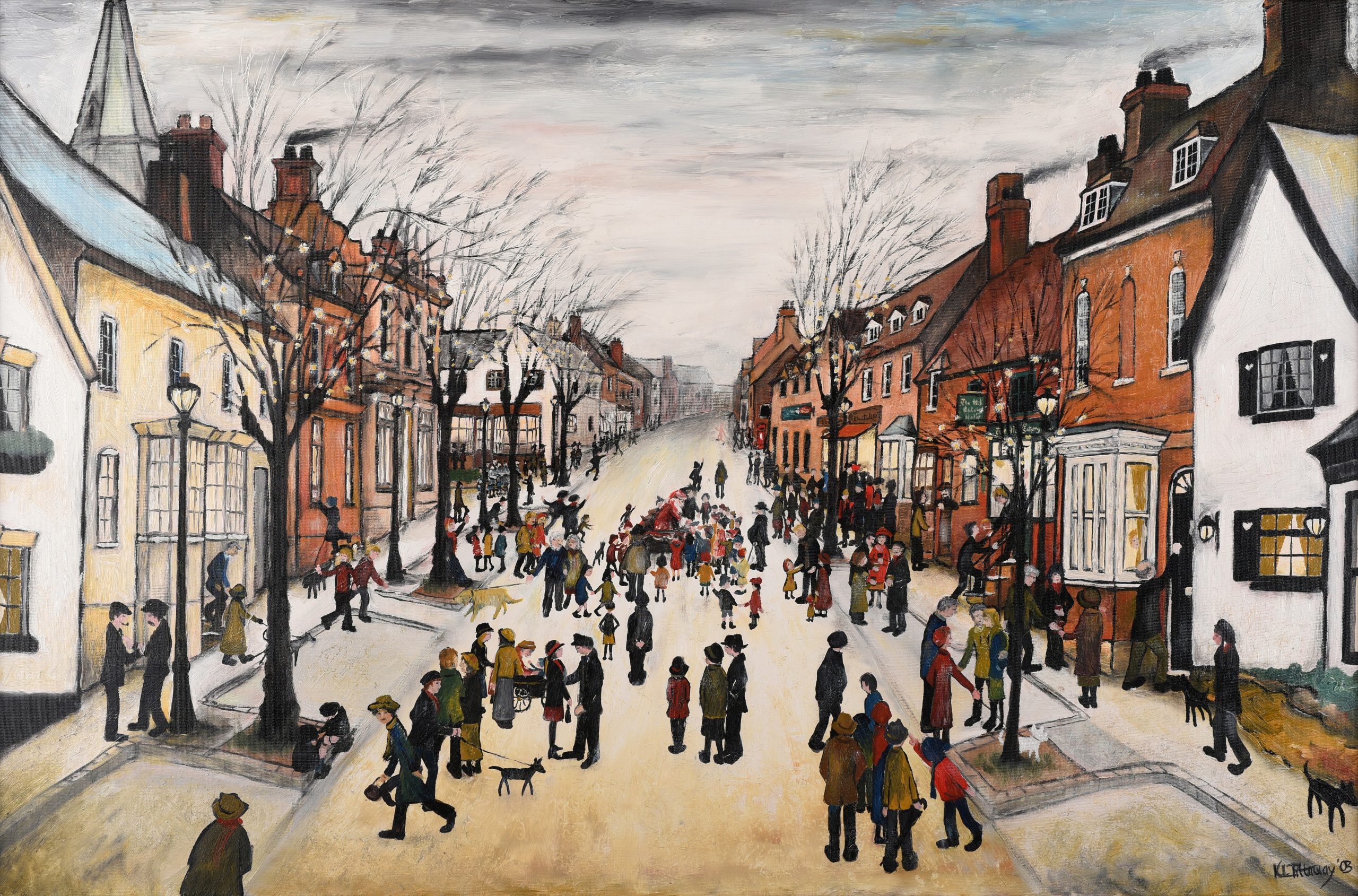 paintings of towns, historic buildings, human activity
Welcome to my website. Thank you for taking the time to experience and enjoy my art.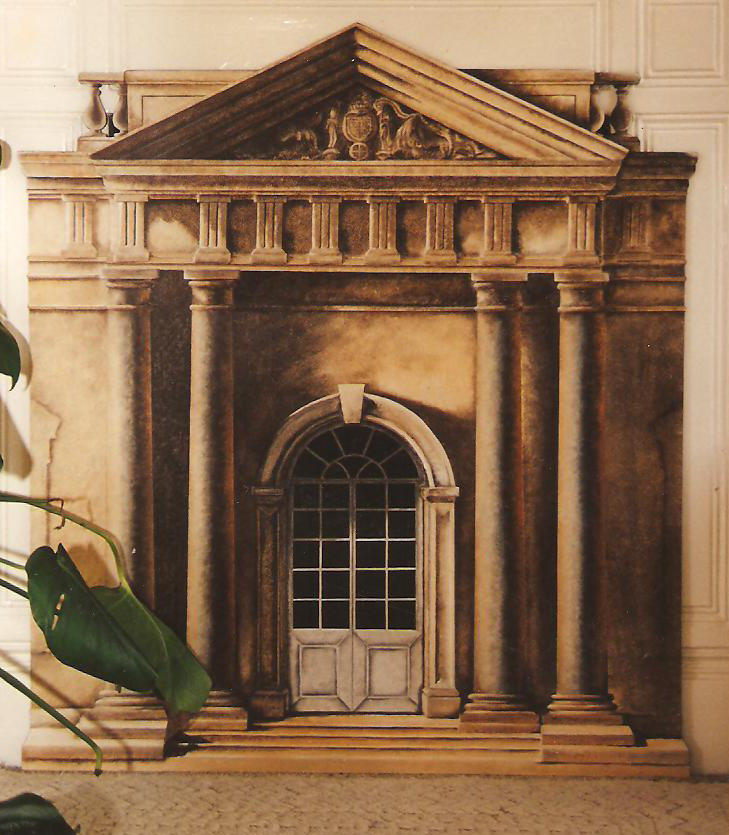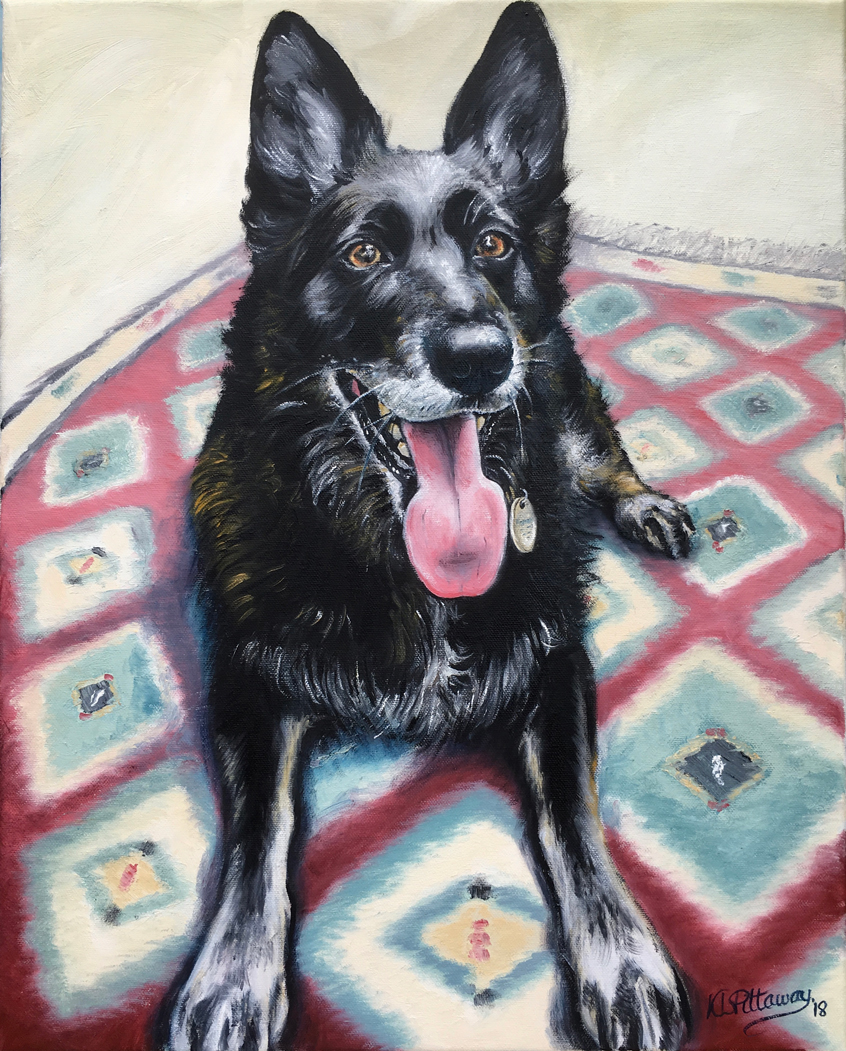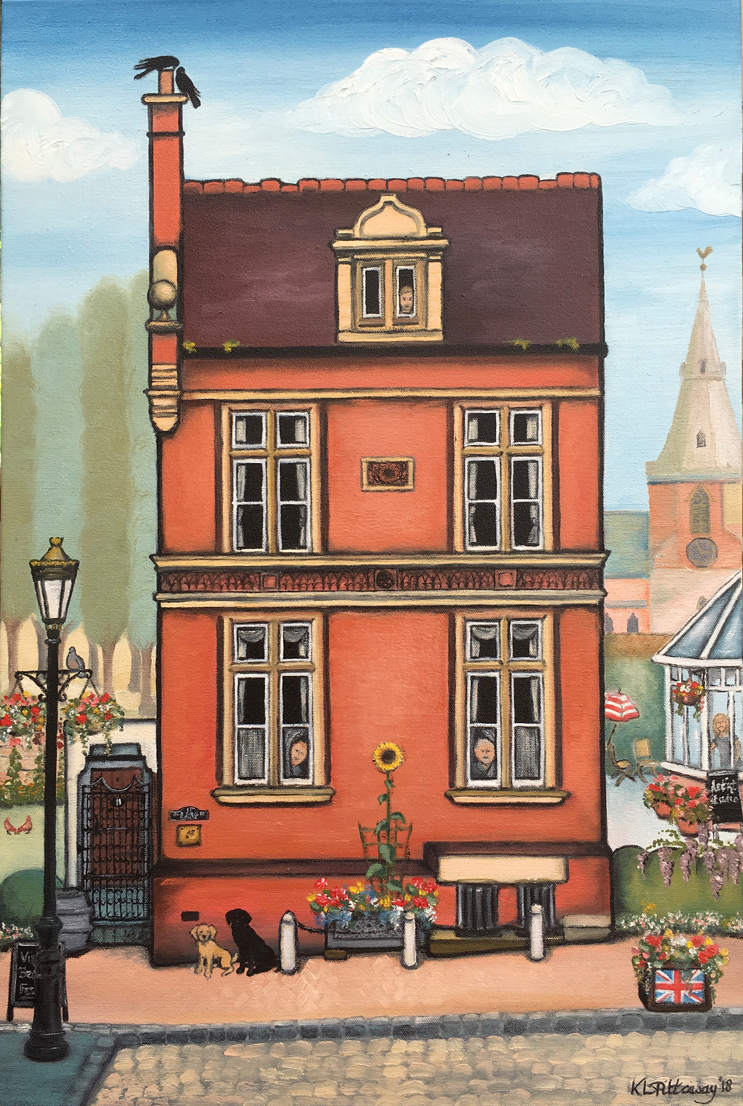 Karen lives in Kenilworth, Warwickshire, with her husband, two sons, two Labradors and two chickens! This area features in many of her recent paintings, the style of which has been likened to the work of L S Lowry. Karen admits to being influenced by Lowry's style and particularly his colour palette, which by its limitations offers a subtlety of tone, and subdued hues reflecting the often rather flat, grey English light.
Andrew, Cambridge
"We have always loved Karen's paintings of Cambridge, which perfectly capture the energy and bustle of the city and its University. Karen's print, Wedding at Trinity Hall, made the perfect first (paper) anniversary gift, and is a beautiful reminder of our own wedding day at Trinity Hall. My wife was overjoyed when she unwrapped it, and I definitely won myself some good husband points!"
Alan, Kenilworth
"I would just like to say in these dark times how pleased we are with our prints of the Castle and The Virgins. They light up the room with their vibrant fresh colours and make me smile every time I look and see something new in each of them. I know nothing about art but really enjoy having these tributes to Kenilworth our home of 32 years on our wall. Many thanks, stay safe and keep up the good work."
Alistair and Liz - Kenilworth
"We have commissioned 3 original oil paintings from Karen over the years and each one has exceeded our expectations in both interpretation of our requirements and and in the skill she displays in the actual creation of the artwork itself.
All 3 of these give us continuous enjoyment and we would highly recommend Karen for any special artwork projects."
Leave me a message and I'll get back to you as soon as possible!